We are so much excited to write about the WordPress 5.5, the latest stable version released this month across the globe. We all very well aware of the robustness and might of WordPress. However, the technology pattern is evolving every day. This version update addressed some little lacks in the previous version and fortified the WordPress castle.
Automation and Artificial Intelligence is the key factor in this version upgradation. Many crucial components included in the WordPress Auto-update program. Set your WordPress on Auto-Pilot mode and you can concentrate on your business more.
WPShapere is one of the best selling WordPress admin theme plugin. The amazing part is WPShapere and its WPSPowerbox Addon plugin are completely compatible and has a clutter-free performance with WordPress 5.5. The combination of WordPress 5.5 and WPShapere might give you the best admin panel experience and best custom WordPress admin login interface.
Gutenberg Updates
Gutenberg is a huge visionary step in WordPress history. This Block editor has undergone many transitions to make itself easier for users. WordPress 5.5 version upgrade consists of major changes to Gutenberg as well. We were informed that eleven versions of Gutenberg plugin merged into WordPress 5.5 along with improvements in performance, appearance and functionalities.
New UI for Block Editor
When you click on the block, you will notice the change in the modal bar. The overall size of the modal bar is increased. The appearance is very much refined. Many new features have been included along with the most loved previous options.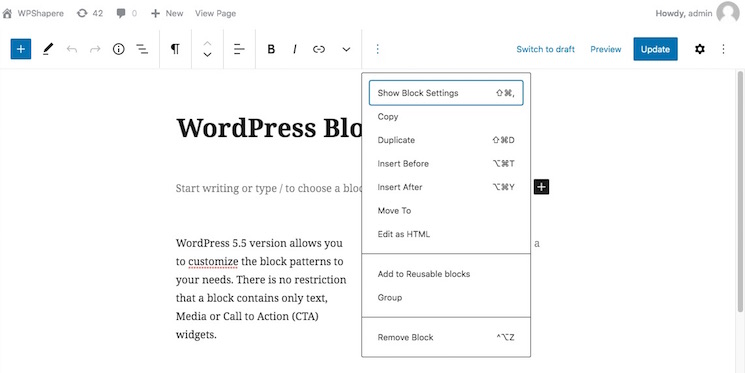 Powerful Block Patterns
WordPress 5.5 version allows you to customize the block patterns to your needs. There is no restriction that a block contains only text, Media or Call to Action (CTA) widgets. You can combine everything and create a block pattern on your own. When you create a blog with a creative block pattern, the chances of your visitors' engagement to the blog will is high.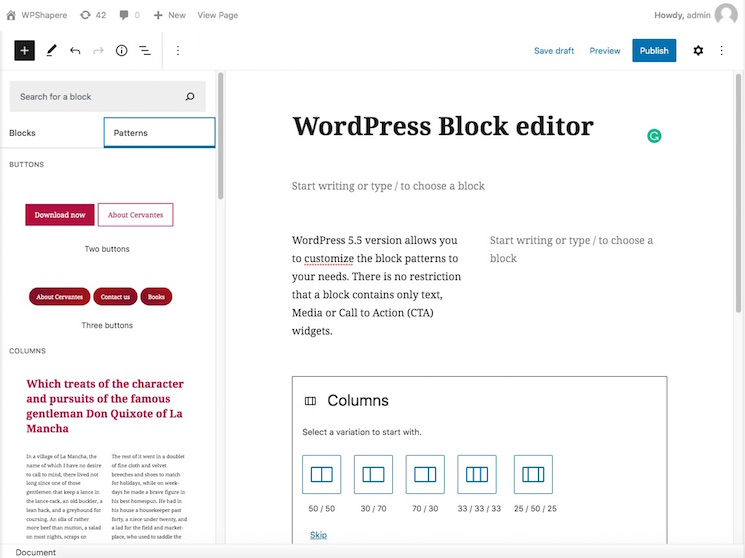 SEO Improvements
The strategy for Search Engine Optimization is emerging to give the most relevant results to the users based on the quality of the content. Also, XML sitemaps are the technical factor in your website that helps your content to have better ranking in search results. WordPress 5.5 will automatically generate the XML sitemaps without relying on any third-party applications.
The Auto Generated XML sitemap by WordPress 5.5 list your pages, posts, categories, tags and users. You still have to rely on third-party plugins for complex XML sitemaps including news, images & videos.
Lazy Loading
Websites will have a good ranking in search results based on your website's performance. High-quality images are advisable for visitor attraction. At the same time, high-quality images take more time to load which affects the site's performance ratio. As a solution to this problem, Lazy-loading methodology has been made a default option in the WordPress 5.5 version.
In Lazy loading, Images, Videos and other components will load only when a visitor wants to know that particular information. Lazy loading helps you to achieve the effective usage of your resources and increases the performance of the website by reducing the loading time.
Security Improvements
Websites need to have strong security from cyber-attack threats. WordPress 5.5 version provides the option to turn on/off auto-update option to plugins and themes simply by clicking a link in the admin interface. This feature might be very helpful to websites as most of the attacks on WordPress site through outdated and vulnerable plugins.
Plugin Auto Updates
To enable plugin auto-update, Go to WordPress Admin control panel -> Plugins. You will find an option "Enable auto-update" in the right of each plugin. You can select the auto-update option to the list of plugins already installed on your WordPress website.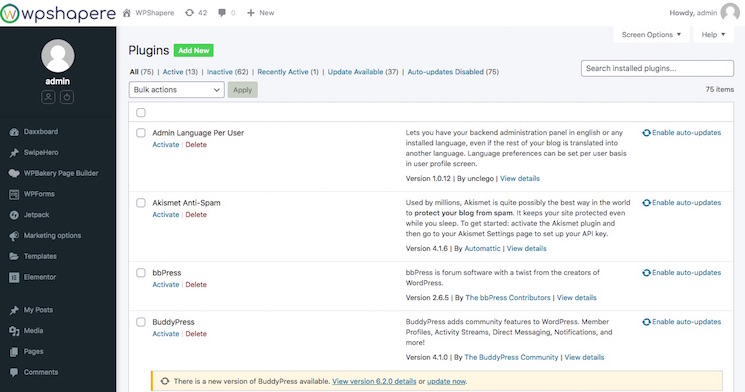 Theme Auto Updates
You can enable the auto-update feature for the themes you have installed on your WordPress website by navigating to.
WordPress Admin -> Appearance -> Theme Installed -> Enable Auto Update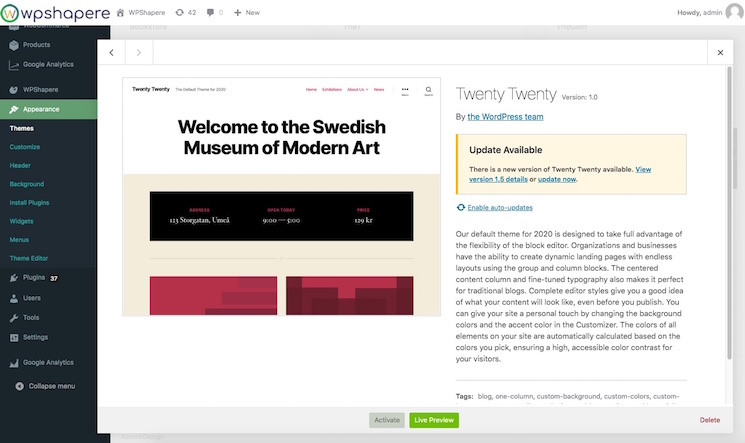 Before enabling the auto-update option for the theme, note that update in theme might affect the appearance of your website. It is advised to take a staging copy of your website at regular intervals for safety purposes.
Interested to be Beta User of WordPress?
Are you a WordPress enthusiast? There is an exclusive option to enroll your website on a WordPress Beta testing platform where you will release all the latest updates of WordPress even before the official release. You can install the Beta Tester Plugin and start to experience the adventure.
Conclusion
We hope you are excited as much as us. If you have tried these features, let us know your experience below. What will be your suggestions and expectations from WordPress in the next version upgrade? Contact us anytime if you have any difficulties in the WordPress 5.5 version upgrade process.