Having a Multilingual WordPress site (in different languages) can expand your website's reach, but it also means you have to keep content updated and translated. Luckily, there are several WordPress plugins that can help with this!
In fact, by using plugins like Weglot, TranslatePress and WPML, you can easily translate your WordPress website into multiple languages without much effort at all. Here are the top 9 plugins to help you do just that and learn how to make your WordPress site multilingual!
Price: Paid and starts at €89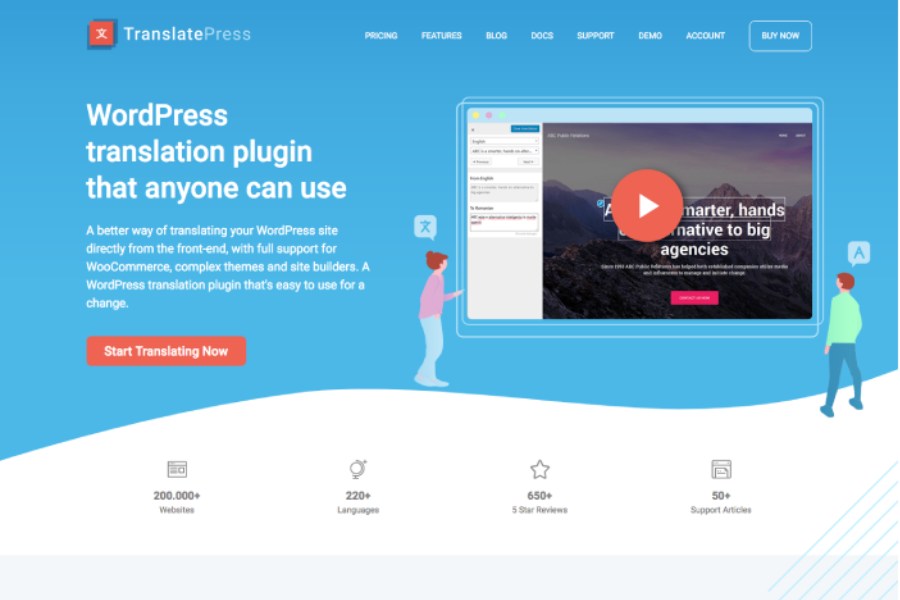 There are 120+ languages supported, making TranslatePress one of the best options for a multilingual website. TranslatePress is compatible with Yoast SEO, Rank Math, AIOSEO, and SEOPress.
Automated Translation – Fully integrated with Google Translate and DeepL, your content can be translated automatically and corrected of any imperfections.
It works with any theme or plugin, including WooCommerce & popular WordPress page builders.
Price: Paid and starts at $39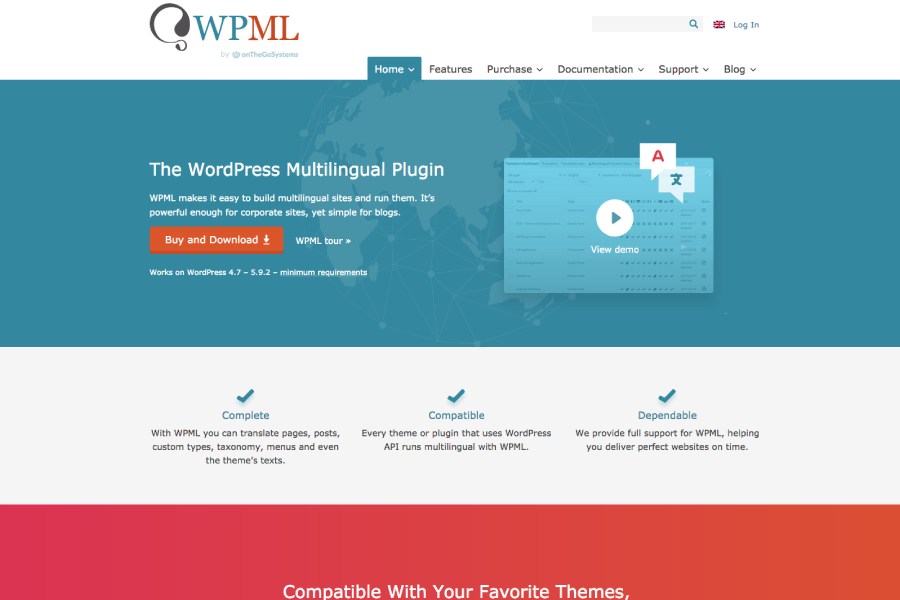 If you're planning to launch a multilingual website—no matter what your niche is—WPML is a must-have plugin. It's one of our favorite translation plugins and it works seamlessly with 40 languages. WPML makes it possible to translate custom post types, custom fields, taxonomy, menus, widgets, images, and even text that appear in your site's admin. If you want to sell products in Italian, Spanish, French and German markets, for example, WPML can help make that happen.
WPML also offers WordPress language switcher link in the menu section for easy language swithching.
Price: Paid and starts at $150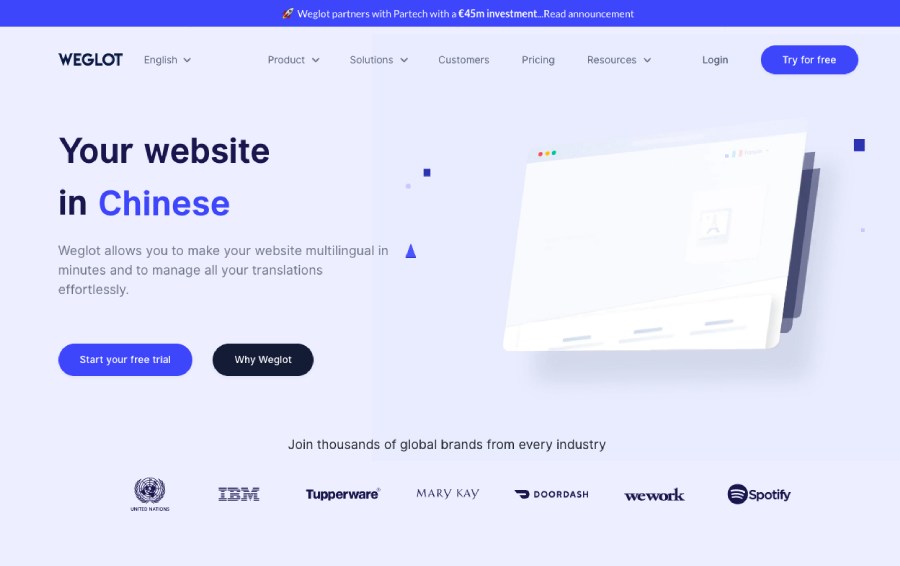 If you want to localize your website, Weglot is a good option. It's one of the most popular wordpress translation plugin, and it includes 20 languages.
To use Google's best practices for multilingual SEO when you launch a multilingual website, it's necessary to implement technical elements such as hreflang tags and subdirectories by language. With these tasks handled automatically by Weglot, which is an important part of multilingual SEO benefits.
In addition, Weglot also supports platforms such as Shopify, Bigcommerce, Wix, Magento, Webflow, and more.
Price: Free and Paid starts at €99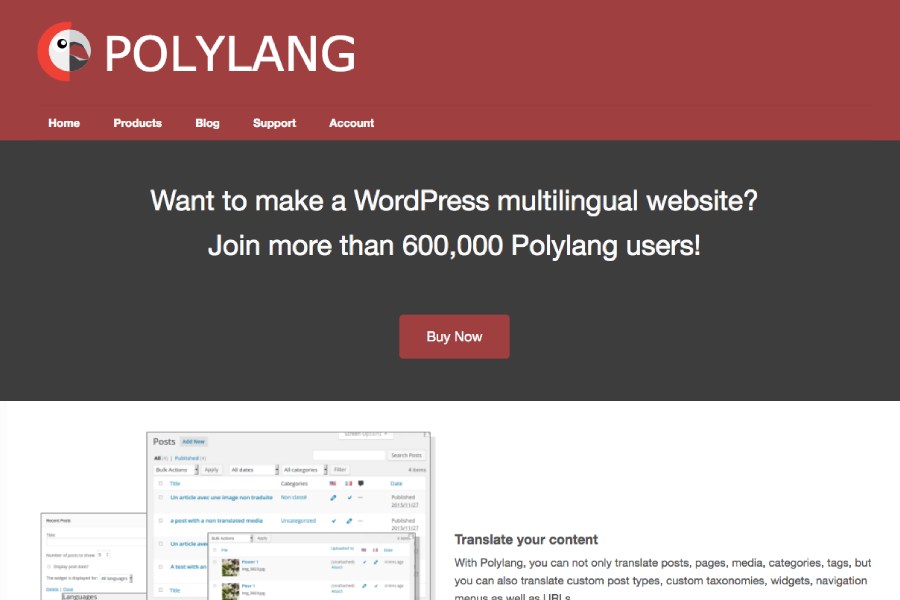 Polylang is a free and extremely popular translation plugin. It allows you to translate not only posts and pages but also widgets and navigation menus. This makes it easy to offer your website in more than one language without forcing users to change their settings.
Users have the option of a language switching widget or a link switch on the menu bar.
Price: Paid and starts at $99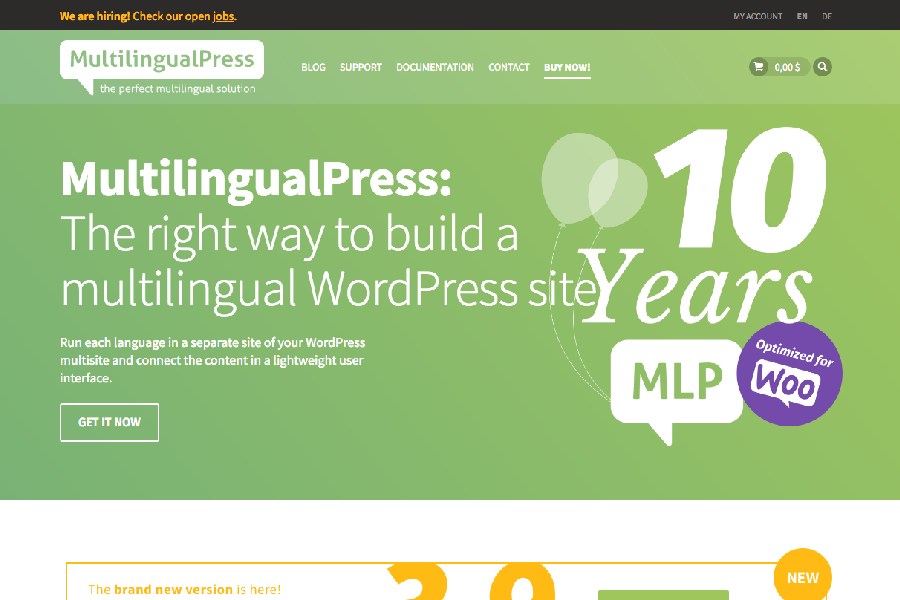 If you are planning on creating a multilingual WordPress site or want to translate some pages on your existing website, then you need to check out MultilingualPress. This plugin gives users multiple ways to translate their content. With built-in hreflang support for language sites.
It is optimized for most popular plugins like WooCommerce, Yoast SEO, page builders like Beaver Builder, Gutenberg, and Elementor.
Price: Free and Paid starts at $9.99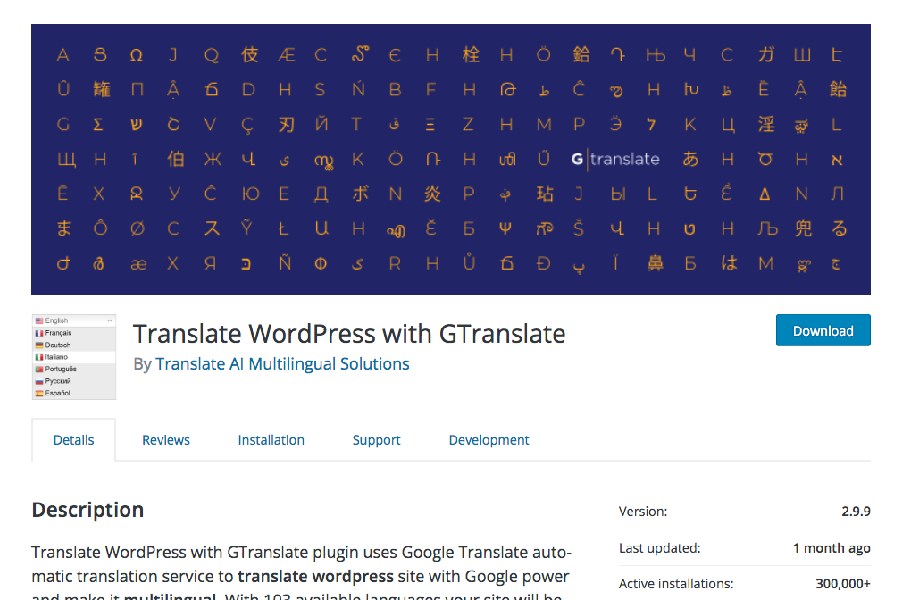 You can turn your WordPress site into a multilingual website using the free Google Translate plugin. GTranslate supports more than 103 languages. In paid versions, the plugin is fully SEO compatible and increases international traffic and sales. What's more, it uses a cloud-based approach, which won't slow down your website.
Price: Free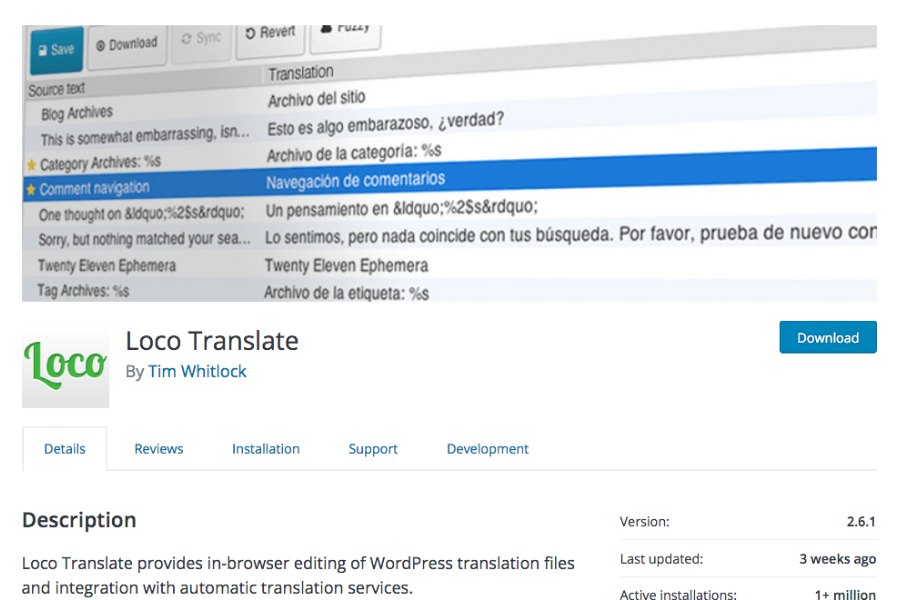 Loco Translate is a free plugin for WordPress which translates WordPress themes and plugins with Gettext method (using .POT file). A built-in translation editor is included within the WordPress post editor. Support for integration of translators like DeepL, Google, Microsoft, and Yandex.
Price: Free and Paid starts at $9.99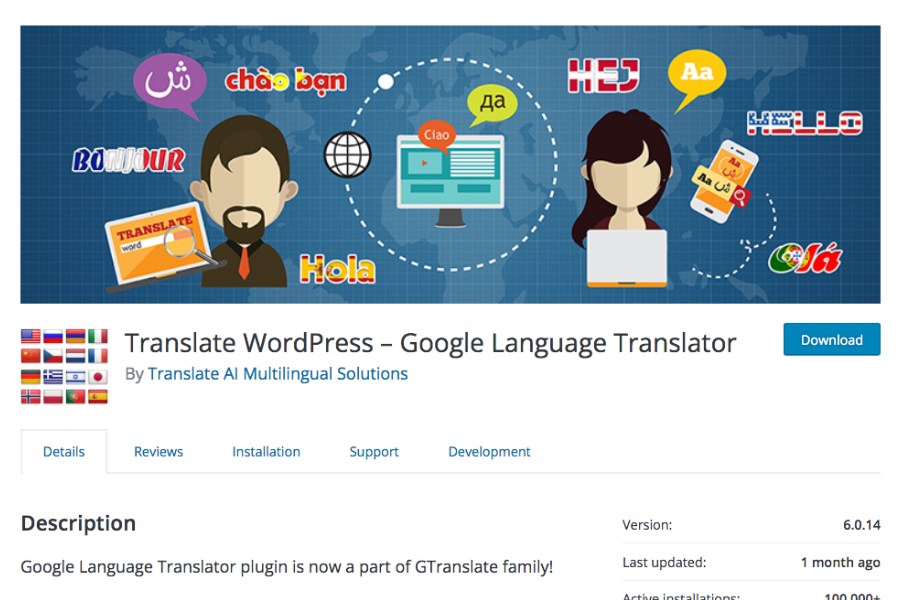 Google has a language translator plugin (a part of GTranslate family), allowing you to translate any word or phrase in your posts and pages. If you're running multilingual WordPress sites with clients from different parts of the world, it's a must-have plugin.
GTranslate plugin can easily translate WordPress posts, pages, categories, tags, menus, and widgets and also WordPress themes and plugins.
Price: Free and Paid starts at $5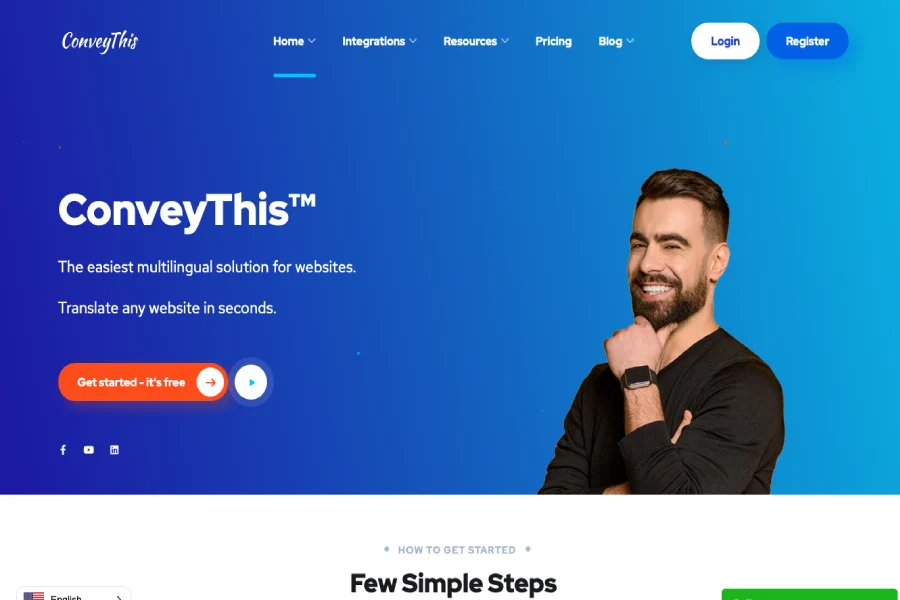 You are a global business looking to expand globally? ConveyThis will make that possible! ConveyThis is an easy to use multilingual WordPress plugin that will automatically translate your website into over 100+ languages. It has over 38 language contributions and is the most translated language plugin in the WordPress directory.
The plugin is simple to integrate into any WordPress site, and it also includes a language switcher that allows you to instantly switch between different languages. It is also SEO-friendly and works with most of the WordPress themes and plugins.
Price: Free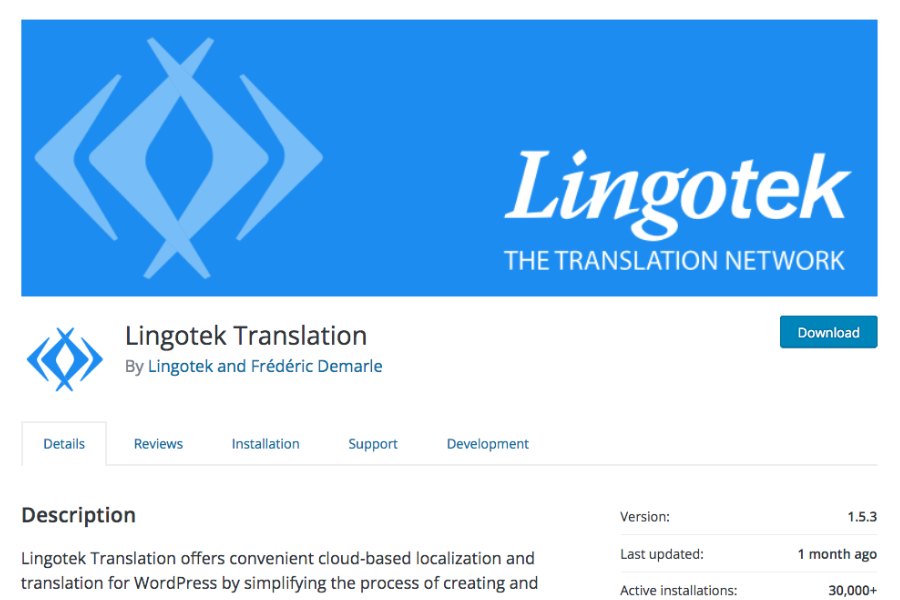 Lingotek Translation simplifies the process of creating and maintaining your multilingual WordPress website by providing convenient cloud-based localization and translation for WordPress. Machine, professional, and community translation solutions are available, easing the manual burden of entering new markets while improving language consistency, lowering costs, and allowing you to deliver your brand to consumers abroad in the quickest and most effective way possible.
Conclusion
We hope you enjoyed reading about the top 9 plugins for multilingual WordPress sites! Sometimes, adding a new language to your website can be a challenge, but with the help of these plugins you can create a content-rich site in an instant. We hope that you'll consider using these plugins to make your site multilingual and at the same time, increasing it's reach.
You May also Read:
How to easily translate WordPress Plugin using Poedit
How to easily translate WordPress theme using Poedit to another language
20 Top Essential WordPress Plugins for Bloggers